MAY 16 - 18, 2019 - Paris

| | |
| --- | --- |
| Maurice LEVY & Pierre LOUETTE | Source: © Ruby BIRD & Yasmina BEDDOU |
NCSC certification
Responsible Author: Daren Frankish - NCSC | London, 02/07/2019, 12:54 Time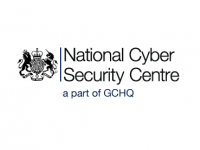 USPA NEWS -
Universities across the UK now have a further opportunity for their cyber-security related degrees to gain certification as part of the National Cyber Security Strategy.
- Applications for certification by UK's National Cyber Security Centre, a part of GCHQ, now open
- Certified degrees allow prospective students and employers to identify good cyber security courses
- Certification extended to include degree apprenticeships alongside undergraduate and master's degrees
LAlternatif - La Defense, January 22
Responsible Author: Ruby BIRD & Yasmina BEDDOU (Journalists/Directors) | PARIS - LA DEFENSE, 01/29/2019, 20:34 Time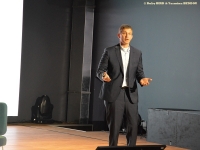 USPA NEWS -
Faced with the Challenges of the Digital revolution, Businesses are transformed alternately as Jugglers, Trapeze, Tightrope, to meet and satisfy the Market Demands. Les Echos and DXC Technology held the Event "Digitagile, The Meeting For the Agile Company", on January 22, 2019 at L'Alternatif (La Defense). The Main Theme was The Circus : as a Large Arena used especially for Sports or Spectacles and where all Kinds of Qualities are needed to face Difficulties and Continuous Changes....
| | |
| --- | --- |
| | RAHMA-SOPHIA RACHDI |
| | Robbie Merritt |
| | Ruby BIRD |
| | Yasmina BEDDOU |
| | Daren Frankish |